Lowongan Category Insights Manager Biscuits-PT Mondelez Indonesia
Category Insights Manager Biscuits-PT Mondelez Indonesia
Jakarta Selatan (Jakarta Raya) |
Ditayangkan: 26-December-2017
|
Tutup pada 25-January-2018
---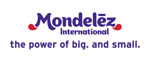 Mondelēz International, formerly known as Kraft Foods International. We are the biggest biscuits and chocolate company in the world. For more than 100 years, Mondelez International has been dedicated to help people around the world to eat and live better. In more than 150 countries, consumers reach for their favorite Mondelez International brands which mostly are leaders in the markets.
Oreo, Chips Ahoy!, Belvita, Biskuat, Ritz, Kraft Cheese, Dairy Lea Cheese, Cadbury and Toblerone are our range of products available in Indonesia
Mondelez International is a US$26 billion snacking powerhouse with operations in more than 80 countries and our brands marketed in 165 countries. It's a great time to join us; we employ over 100,000 people around the world and are a company full of the world's favourite brands - Cadbury Dairy Milk, Philadelphia and The Natural Confectionery Company to name just a few. As well as the countless opportunities our business brings, we have fantastic people who do amazing things for our business and their own careers, every day.
We currently have an exciting opportunity for an energetic and self-motivated individual to join our highly successful Innovation team based in Indonesia & Malaysia.
Reporting to the Category Insights Manager Biscuits SEA, Consumer Insights & Analytics, Bisc AMEA, the Category Insights Manager for ID, MY, TH, TW is responsible to influence the key and select Biscuits' markets top-tier financial business results through delivering inspirational category consumer insights, leading the development of insights based on analytics and implement training to enhance the strategic insights and analytic capabilities across the Biscuits segments in these markets. The incumbent leads the use of syndicated data, panel and BHT data, along with key quantitative and qualitative adhocs requirements to develop the plans and activities required to provide timely and insightful consumer and market place information and understanding which can be used as the basis for decisions for the category, along with working closely with SIA experts on Analytics, PPA and Strategy teams (regional and global) to deliver insights that will lead to business action. This role also responsible for managing the retail data supplier relationship. The role also ensures that Mondelez's best practices and world class analytic research programs are put to practice across the Country & Region consistently.
Some of the key accountabilities for this role will include (but are not limited to):
Business Impact
Demonstrate candor and courage in delivering compelling and actionable business recommendations (based on analytics) to enable consumer-centric decisions that deliver superior business results.
Proactively participate in key decision making forums to achieve greatest level of influence across the organisation including consensus team meetings.
Drive brand equity through strong collaboration with Marketing to ensure strong consumers value equation.
Drive the identification and application of consumer understanding into the development of strong Mondelez Marketing Strategies (IMC) and help quantify the Strategic Value Consumer
In collaboration with SEA Biscuits CI Lead, accountable for ensuring consumption forecasting regression models and time series models are in place in each country, are validated and maintained.
Develop Mondelez's capability for integrating and synthesizing market and consumer data and results of concept product testing to estimate the size of a new product launch
Champion development and application of tools and techniques to drive the forecasting of the size of a new product launch and validate ideas
Lead, in collaboration with SEA Biscuits CI Lead and Biscuits Marketing team, the accurate forecasting of the volume / revenue of a new product launch
Strategic Planning for Research
Demonstrate a clear understanding of Mondelez's business model, corporate / category strategies, business objectives and analytic priorities
Proactively identify strategic issues and knowledge gaps within the category pan region and generate hypotheses for validation.
Accountable for delivering a solid Category Insights plan in collaboration with the SEA Biscuits CI Lead within the budget, time and resource constraints, aligned with the business priorities for analytic priorities.
Recommend best practices to SEA/ AMEA Biscuits Category CI team to facilitate the integration of country and regional CI plans.
Powerful Insights
Category: Proactively provide objective counsel to SEA Biscuits CI Lead and/or RCLT on the effectiveness of category strategies and execution of plans.
Consumer: Drive holistic consumer insights and understanding to leverage business planning and decision-making through quantitative analysis (e.g. segmentation, regression, sizing estimation), working alongside qualitative consumer feedback. Able to 'connect the dots' from multiple data sources to build insights.
Customer: Build the relevance and quality of shopper and retail insights in collaboration with the Sales and Marketing Organizations.
Competition: Coach CI team and Marketing on insight identification and developing consumer intuition through analysis of syndicated data (e.g. brand shifting).
Organizational Excellence
Collaborate with SEA Biscuits CI Lead and broader AMEA Biscuits CI team members to facilitate teamwork, confidence, common purpose, and empowerment amongst the team members
Provide constructive and effective feedback on Strengths and Development Opportunities through formal (MAP) and informal feedback
Actively participate in the development of effective training, and facilitate delivery of training material
Monitor and make recommendations to change functional structure across CI organization in the region as relevant to meet current and future business needs.
Lead/ facilitate deep dive sessions, collaborating with Category teams in the markets and looking at various data points to address key business objectives
Supplier selection and management
On going manage the regional supplier relationship for retail and panel data purchases, ensuring service and added value is delivered consistently
Guide long term relationships by actively participating in the evaluations, negotiations and training of suppliers.
Facilitate continuous improvement in the level of service and quality outputs provided by key suppliers by ensuring consistency in approach and deliverables
Providing checks and balances – facilitate reviews and evaluation (pre/post)
Mastering Research Tools and Techniques
Ensure optimal research solutions are developed and utilized through qualitative, quantitative, syndicated and advanced analytics tools.
Drive data quality and return on investment and full utilisation of syndicated and continuous data.
Lead the development and increase in the application of modelling and analytics to develop expertise across the organization.
Drive usage of Category Growth tools to estimate category growth size accurately
Drive a culture of idea and insight development for innovation/ renovation and communication; post evaluation through appropriate tools which monitor the changes in consumption, market share and categories in the region.
QUALIFICATIONS
Minimum University degree Masters in Business Administration (or other relevant)
8 - 10 years of experience in market research, analytics and/or management and market research
Highly-strategic business knowledge and orientation
Expertise in the analysis and communication of research information
Fundamental understanding of statistical applications
High level of technical market research, marketing, analytical expertise essential
Holistic Consumer Understanding & Compelling Insight Translation
Effective Communication - persuasively articulates objective view / influences senior marketing managers and regional leadership on key strategic issues with personal credibility
Demonstrates leadership in CI innovation to drive superior insights and business recommendations based on analytics
Has strong ability to build relationships/is widely trusted as honest and direct
Fluent in English
Our 100,000+ diverse colleagues around the world is the key to the success of our business. Great people and great brands, That's who we are.
Our Values
Our seven values, which provide the foundation for our company and guide everything we do:
We believe there's big value in every human connection and in every bond… especially when times get tough.
So we…INSPIRE TRUST
We believe that it's up to each of us to do what it takes to drive growth.
So we…ACT LIKE OWNERS
We believe that complexity crushes the human spirit and that simplicity is the essence of speed.
So we…KEEP IT SIMPLE
We believe we can't wait for it to happen: we've got to make it happen… now.
So we…DISCUSS DECIDE DELIVER
We believe honest discussions and direct feedback are essential to making the right decisions, quickly.
So we...TELL IT LIKE IT IS
We believe in the power of different perspectives and in daring to try new ways.
So we are…OPEN AND INCLUSIVE
We believe that what makes our workplace great is passion and personality.
So we… LEAD FROM THE HEAD AND THE HEART
ALAMAT : PT Mondelez Indonesia
GRAHA INTI FAUZI, West Pejaten, DKI Jakarta, Indonesia
Syarat & Ketentuan lowongan Category Insights Manager Biscuits-PT Mondelez Indonesia
Sebelum Anda melamar lowongan Category Insights Manager Biscuits-PT Mondelez Indonesia atau menekan tombol Lamar Sekarang, Anda harus mengerti dan menjalankan setiap ketentuan dari situs kami (pengelola Rumahmp3.web.id) berikut:
Iklan lowongan kerja ini dibuat oleh PT Mondelez Indonesia , kami tidak mengubah/menambahkan/memvalidasi lowongan kerja secara langsung.
Iklan lowongan kerja ini disediakan gratis, kami tidak akan pernah meminta biaya baik secara langsung maupun perusahaan bersangkutan.
Segala transaksi yang terjadi saat Anda melamar dalam iklan Category Insights Manager Biscuits-PT Mondelez Indonesia di luar tanggung jawab kami.
Di situs kami ini terdapat link, berupa banner maupun text, ke situs lain. Kami tidak betanggungjawab atas isi dan akibat yang ditimbulkan dari situs-situs tersebut
Category Insights Manager Biscuits-PT Mondelez Indonesia
Apakah lowongan Category Insights Manager Biscuits-PT Mondelez Indonesia jujur (bukan penipuan)?
Untuk mengecek apakah lowongan yang ditawarkan oleh PT Mondelez Indonesia adalah asli (bukan palsu) berikut beberapa tipsnya:
Pastikan bahwa PT Mondelez Indonesia adalah salah satu perusahaan kredibel dan terpercaya. Silakan mengecek di Google apakah perusahaan itu benar-benar ada. Cek juga review yang mungkin pernah tersedia dari karyawan PT Mondelez Indonesia .
Berhati-hatilah dengan perusahaan yang hanya menggunakan SMS (termasuk aplikasi seperti whatsapp atau telegram) atau alamat email publik/gratisan (seperti @gmail atau @yahoo.com) sebagai media berkomunikasi. Perusahaan yang asli dan jujur biasanya akan menggunakan alamat email domain web perusahaan atau telepon kantor.
Jika Anda dimintai uang untuk alasan apapun, sebaiknya Anda tidak menghiraukan lowongan tersebut. Beberapa alasan yang digunakan adalah biaya formulir/surat perjanjian, biaya materai, biaya seragam, dan biaya training (pelatihan).
Pastikan bahwa lowongan yang Anda incar sesuai dengan judul dari lowongan ini, yaitu Category Insights Manager Biscuits-PT Mondelez Indonesia . Pastikan Anda tidak menjadi member MLM yang tidak jelas atau bisnis investasi yang mencurigakan.